2022 Annual Meeting Agenda
2022 Annual Meeting of the Canadian Agricultural
CLICK HERE to download a PDF of the program

Welcome to the 2022 CAES Annual Meeting online! This meeting offers a stimulating selection of sessions and talks. In addition to the organized and selected paper sessions, please be sure to attend the Presidential address by incoming President Getu Hailu, and the Keynote address by Will Martin, IFPRI. (The CAES business meeting will be held on Wednesday afternoon). I look forward to seeing you at this year's awards sessions where the awards for Fellows of the society, best MSc theses, journal articles and undergraduate book prizes will be distributed. Let us all hope this is the last time a certain level of risk aversion drives us to offer an online conference. We will be happy to see everyone face-to-face in Whistler 2023 in a meeting joint with the Western Agricultural Economics Association.
Ellen Goddard
CAES President
General information
All meetings will take place on Zoom. Login information will be provided to all conference participants in advance of the meeting. For Zoom technical support, please contact Jennifer Vignola at jennifer.vignola@canada.ca.
In the selected paper sessions detailed below, the presenting author for each paper is listed in italics. Presenters will have fifteen minutes to present their work, followed by five minutes for questions.
For general questions about the conference, please contact Tristan Skolrud at tristan.skolrud@usask.ca.
Detailed Program
Tuesday, August 9
| | |
| --- | --- |
| Presidential address: Reflections on Technological Progress in the Agri-Food Industry: Then, Now & Tomorrow | 12:00 – 13:00 EDT |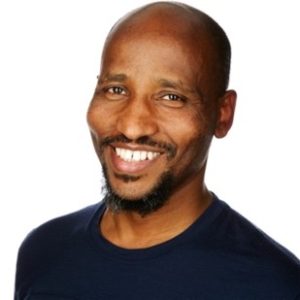 Getu Hailu, University of Guelph
Technological advances—e.g., from hand milking to robotic milking—have significantly shaped the agri-food industry and economic growth throughout history. A look at the lead article of the first issue (and the first volume, 1952) of the Canadian Journal of Agricultural Economics (CAES) seventy years ago reveals an ongoing inquiry within the discipline about how technological progress has shaped the management of farm operations, aggregate industry productivity and food prices. The topics that were discussed in the first issue of the CAES are still relevant today—e.g., challenges with measuring productivity and innovation, diffusion of innovation, technological unemployment, demand for skilled workers, financing innovations, climate change and food security. Technological innovations for the 21st century hold the potential to foster resilient and sustainable (green) productivity growth for the agri-food industry. In this address, I will reflect on the past, present, and future impacts of technological innovations and productivity growth on the agri-food industry, and discuss the implications this has for future research, welfare and policy.
| | |
| --- | --- |
| Concurrent paper session 1: Consumer perceptions and labelling | 13:15 – 14:45 EDT |
Moderator: Kinga Nolan, University of Saskatchewan
The "Canadianess" of a Label: Consumer perceptions of Product of Canada and Made in Canada food labels
Kinga Nolan, University of Saskatchewan
Jill Hobbs, University of Saskatchewan
The consumer demand effects of plant-based meat alternative labelling policy
Liam Boldt, University of Saskatchewan
Jill Hobbs, University of Saskatchewan
Estimating Diners' Valuation of Sustainability Labelling in McGill University's Dining Halls Using Stated Choice Analysis
Naba Tahir, McGill University
Mary Doidge, McGill University
| | |
| --- | --- |
| Concurrent paper session 2: Land and input use | 13:15 – 14:45 EDT |
Moderator: Elisabeta Lika, University of Saskatchewan
Biodiversity Benefits of Birdwatching Using Citizen Science Data and Recreational Demand Models
Tharaka Jayalath, University of Saskatchewan
Patrick Lloyd-Smith, University of Saskatchewan
Marcus Becker, Alberta Biodiversity Monitoring institute
Relational Agreements & Rented Farmland: Implications for Agricultural Contracting & Land Stewardship
Gabriela Gabrel, University of Guelph
Brady Deaton, University of Guelph
Jose Nuno-Ledesma, University of Guelph
Estimating the Economic Value of Improving the Ecological Condition of the Saskatchewan River Delta Ecosystem
Elisabeta Lika, University of Saskatchewan
Patrick Lloyd-Smith, University of Saskatchewan
Agricultural Input Use and Index Insurance Adoption: Concept and Evidence
Sandip Agarwal, Indian Institute of Science Education and Research Bhopal
Gaurav Arora, IIIT-Delhi
| | |
| --- | --- |
| Graduate student session | 15:00 – 16:00 EDT |
| | |
| --- | --- |
| Awards ceremony | 16:00 – 17:00 EDT |
CAES Fellows Award
With its Fellows Award the CAES recognizes excellence in the fields of agricultural or resource economics. A CAES Fellow has demonstrated continuous distinguished contributions to the advancement of the profession and substantial contributions to institution building and the Canadian agricultural and resource economics profession. Naming a CAES Fellow is a privilege and an honour; this year we will be inducting one of your collegues with a distinguished career into our very own Hall of Fame to properly recognize their contributions and distinguished career.
Outstanding Master's Thesis Award
The Master's Thesis Award recognizes theses written at the Master's level that demonstrate exceptional quality with respect to the subject matter of the research as well as the way the research has been conducted. Theses are selected based on the originality of the approach; the relevance of the research to a scientific understanding of the issues covered; the significance of the thesis in relation to issues in agricultural economics; and its interest for the public. Theses must have been completed in 2021 to be eligible, and nominations are accepted from agricultural economics and related social science disciplines.
Outstanding CJAE article award
This award recognizes achievement in agricultural economics, resource economics, and farm management for articles appearing in the Society's journal, the Canadian Journal of Agricultural Economics, over the previous year.
Publication of Enduring Quality Award
This prestigious award recognizes books, articles within books, or journal articles that are at least ten years old and have had a significant impact on agricultural, food, and resource economics.
Undergraduate Book Prizes
The CAES Book Prize recognizes and encourages the achievement of undergraduate students in their study and application of agricultural, food, or resource economics, farm management, or related fields of study at the undergraduate level. Eligibility is limited to full-time students majoring with a strong program emphasis in agricultural, food, or resource economics, or farm management at any Canadian university.
Wednesday, August 10
| | |
| --- | --- |
| Keynote address: Repurposing Agricultural Policies and Support for Climate Change and Food Security | 12:00 – 13:00 EDT |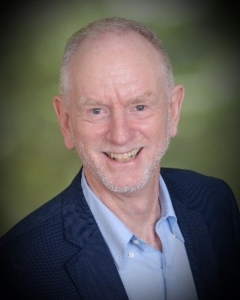 William J. Martin, Senior Research Fellow, International Food Policy Research Institute
Synopsis
Repurposing a portion of government spending on agriculture each year to develop and disseminate more emission-efficient technologies for crops and livestock could reduce overall emissions from agriculture by more than 40 percent. Meanwhile, millions of hectares of land could be restored to natural habitats. The economic payoffs to this type of repurposing would be large. Redirecting about $70 billion a year, equivalent to one percent of global agricultural output, would yield a net benefit of over $2 trillion in 20 years. For more information, click here.
Biography
Will Martin is a Senior Research Fellow at the International Food Policy Research Institute (IFPRI), Past-President of the International Association of Agricultural Economists, and a Fellow of the Agricultural and Applied Economics Association. Much of Martin's recent research has focused on the impacts of shocks such as food price changes, productivity growth, COVID-19, and farm programs on poverty and food security. Another strand of work has examined approaches to mitigating greenhouse gas emissions from agriculture. He has also mobilized research teams to examine WTO's Uruguay Round and Doha Agenda, and China's accession to WTO. Growing up on an Australian dairy farm when Britain joined Europe showed him the importance of agricultural trade-related issues. He trained in economics and agricultural economics at the University of Queensland, the Australian National University and Iowa State University. He began his career at the Australian Bureau of Agricultural Economics, before moving to the Australian National University and the World Bank. He was the World Bank's Research Manager for Agriculture for six years before joining IFPRI in 2015.
| | |
| --- | --- |
| Organized symposium 1: Accounting for emotions in examining the demand for food | 13:15 – 14:45 EDT |
Chair: Ellen Goddard, University of Alberta
Different Methods of Identifying Emotions and Feelings Towards Dairy Products
Katherine Rogers, University of Alberta
John Parkins, University of Alberta
Ellen Goddard, University of Alberta
Unraveling Possible Relationships Between Consumers' Attitudes Towards Nutritional Aspects of Foods and Moral Values
Edoardo Maria Pelli, Technical University of Munich
Jutta Roosen, University of Alberta
How Information Shapes Emotional Responses to Plant-Based Milk Alternatives
Yiyuan Miao, Renmin University
Brent Swallow, University of Alberta
Ellen Goddard, University of Alberta
Jiping Sheng, Renmin University
| | |
| --- | --- |
| Concurrent paper session 3: Carbon and climate change | 13:15 – 14:45 EDT |
Moderator: Dale Penner, AAFC and University of Manitoba
On-farm Economic Cost and Benefit Analysis of Cover Crops in Southern Manitoba
Dale Penner, AAFC and University of Manitoba
Yvonne Lawley, University of Manitoba
Jun Zhao, Agriculture and Agri-Food Canada
Oscar Molina, Agriculture and Agri-Food Canada
Henry Wilson, Agriculture and Agri-Food Canada
The Impact of the Timing of Carbon Sequestration on Optimal Forest Rotation Ages
G. Cornelis van Kooten, University of Victoria
Climate change and yield variability: Evidence from historical rice yield trials in India
Ayush Mathur, Indian Institute of Science Education and Research Bhopal
Sandip Agrawal, Indian Institute of Science Education and Research Bhopal
Carbon Footprint and Environmentally Adjusted Productivity of Ontario Dairy Farms
Bibek Dahal, University of Guelph
Getu Hailu, University of Guelph
| | |
| --- | --- |
| Annual business meeting | 15:00 – 17:00 EDT |
Thursday, August 11
| | |
| --- | --- |
| Organized symposium 2: Economic sanctions, agri-food trade and food security | 12:00 – 13:30 EDT |
Chair: S. Kwaku Afesorgbor, University of Guelph
Economic Sanctions and Agricultural Trade
Jeff Luckstead, Washington State University
Mario Larch, University of Bayreuth
Yoto V. Yotov, Drexel University
Market Adjustments to Import Sanctions: Lessons from Chinese Restrictions on Australian Trade, 2020-21
Scott Waldron, University of Queensland
Darren J. Lim, Australian National University
Victor Ferguson, Australian National University
Revisiting the Effect of Economic of Sanctions of Food Security
S. Kwaku Afesorgbor, University of Guelph
| | |
| --- | --- |
| Concurrent paper session 4: Consumers and marketing | 12:00 – 13:30 EDT |
Moderator: Yang Yang, University of Saskatchewan
Impact of Distributional channels on On-farm Loss of Fruit and Vegetables
Xiaoyi Huang, McGill University
Mary Doidge, McGill University
Estimating the Amount of Private Information Contained in Orders of Different Age
Justin Daniels, University of Manitoba
Julieta Frank, University of Manitoba
Mehdi Arzandeh, Lakehead University
Consumer Interest in Sustainable Textiles from Hemp
Ellen Goddard, University of Alberta
Jane Kolodinsky, University of Vermont
Patricia Dolez, University of Alberta
Consumer Trust in Arctic Foods Certification
Yang Yang, University of Saskatchewan
Jill E. Hobbs, University of Saskatchewan
David C. Natcher, University of Saskatchewan
| | |
| --- | --- |
| Concurrent paper session 5: Energy and environmental policy | 13:45 – 15:15 EDT |
Moderator: Tristan Skolrud, University of Saskatchewan
Does Change in Environmental Regimes Moderate the Impact of Environmental Technologies on Energy Transition in the OECD Countries?
Muhammad Ibrahim Shah, University of Alberta
Avik Sinha, Goa Institute of Management, India
Shujaat Abbas, Institute of Business Management, Pakistan
Macroeconomic Impact of Second Generation Biofuels on the Canadian Economy
Yiran Chen, McGill University
Kakali Mukhopadhyay, McGill University
Paul J. Thomassin, McGill University
Wind Energy in Alberta and its Impact on Coal and Gas Electricity Generation
Yin Shi, University of Victoria
G. Cornelis van Kooten, University of Victoria
A Green Paradox in Brazil?
Tristan Skolrud, University of Saskatchewan
Thomas Sarpong, University of Saskatchewan
Janelle Mann, University of Manitoba
| | |
| --- | --- |
| Concurrent paper session 6: Labour and household issues | 13:45 – 15:15 EDT |
Moderator: Yu Na Lee, University of Guelph
Household food waste behaviour in urban China: a behavioural model
Ji Lu, Dalhousie University
Emmanuel K. Yiridoe, Dalhousie University
Wenguang Zhang, Beijing Normal University
Yanbo Xiao, Beijing University of Chinese Medicine
Migration, gender labor division and food insecurity in Tajikistan
Tinusha Ghimire, McGill University
Aurelie Harou, McGill University
Soumya Balasubramanya, World Bank
Peer Learning in a Digital Farmer-to-Farmer Network: Effects on Technology Adoption and Self-Efficacy Beliefs
Violet Lasdun, McGill University
Aurelie Harou, McGill University
Chris Magomba, SUA
David Guerena, CIAT
Food Price Shock and Age of Marriage: Evidence from Ethiopia
Yu Na Lee, University of Guelph
Monika Bischof, University of Guelph
| | |
| --- | --- |
| Concurrent paper session 7: Production, disease, and rotation | 15:30 – 17:00 EDT |
Moderator: Danny LeRoy, University of Lethbridge
Optimal Lentil Rotations with Uncertain Disease Damage
Elwin Smith, University of Lethbridge
Danny LeRoy, University of Lethbridge
Cost Analysis of Windrow Methods for Composting Feedlot Manure Mixed with Wet Spruce Pine Fire Hog Fuel
Qiaojie Chen, Dalhousie University
Emmanuel Yiridoe, Dalhousie University
Chidozie Okoye, Dalhousie University
Optimizing Pulse Rotations on Prairie Cropland with Aphanomyces euteiches
Jason Seed, University of Lethbridge
Danny LeRoy, University of Lethbridge
Elwin Smith, University of Lethbridge
Modelling the Crop Harvest Decision in Saskatchewan
Qingsong Tian, Huazhong Agricultural University
J. Stephen Clark, Dalhousie University
Yan Yu, Huazhong Agricultural University
Chongguang Li, Huazhong Agricultural University
| | |
| --- | --- |
| Concurrent paper session 8: COVID-19, food, and consumers | 15:30 – 17:00 EDT |
Moderator: Paul J. Thomassin, McGill University
Covid-19 Pandemic Impacts on Preference for Urban Green Space and Green Equity
Hotaka Kobori, University of Alberta
Brent Swallow, University of Alberta
Feng Qiu, University of Alberta
Food Access and Local Food System Participation among Low-income Immigrant and Refugee Population in Metro Vancouver Area
Emily Burkholder, Kwantlen Polytechnic University
Valerie Lai, Pacific Immigrant Resources Society
Wallapak Polasub, Kwantlen Polytechnic University
Evaluating Consumer Behaviour and Attitudes Surrounding Environmental Aspects of the Canadian Dairy Industry
Katherine Rogers, University of Alberta
John Parkins, University of Alberta
Ellen Goddard, University of Alberta
Assessing the Macroeconomic Impact of COVID-19 on the Canadian Agri-Food Industry
Xavier Bouchard-Vachon, McGill University
Kakali Mukhopadhyay, McGill University
Paul J. Thomassin, McGill University
https://caes-scae.ca/wp-content/uploads/2018/12/CAES-logo-compressed-1.png
0
0
jenn
https://caes-scae.ca/wp-content/uploads/2018/12/CAES-logo-compressed-1.png
jenn
2022-06-30 16:16:36
2022-08-08 17:02:59
2022 Annual Meeting Agenda