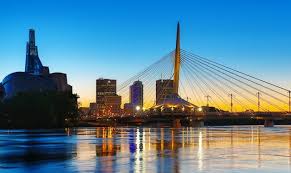 2020 CAES ANNUAL MEETING CANCELLED!!
June 16-18, 2020 | The Fort Garry Hotel | Winnipeg, Manitoba
I'm sure it will come to no surprise that due to the extreme circumstances in which we now find ourselves as a consequence of the COVID-19 pandemic we have cancelled the 2020 CAES Annual Meeting.
The Canadian Agricultural Economics Society is committed to everyone's health and safety, and while cancelling the 2020 Annual Meeting is less than ideal, we believe it is the right choice in the long run.
Registration for the CAES Annual Meeting has been closed and those who have already registered and paid will be issued refunds.
We are, however, keeping our options open to potentially reschedule the event later this summer, should that prove feasible once the situation improves. We are also looking at alternatives that would allow those who have submitted papers for presentation to do so, possibly by sharing facilities with another organization, so stay tuned.
In case we cannot meet face-to-face in 2020, we will set up a video conference in the coming months to hold our annual business meeting for both CAES and the Foundation which is a requirement under our bylaws. There are several motions that we need a quorum to vote upon, so I hope you will make every effort to participate virtually. Details will be communicated in the coming weeks.
In the meantime, stay safe!
If you have any questions please contact Jennifer Vignola via e-mail Jennifer.vignola@canada.ca. Thank you for your understanding.
Sincerely,
Kara Beckles
President-Canadian Agricultural Economics Society